Up until last month it had been about a year since I last bought anything remotely significant for my camera bag.
I guess there comes a point where you pretty much give up on the photography gadgetry and realise that the camera is simply something you use to get a job done, a means to an end, and the only thing that significantly improves your images is your skill behind the camera.
These days I'm not into buying gear that promises to enhance my photography, instead I'm only into buying things that make taking my photos easier. Let's face it, once you get past buying a camera body, a handful of lenses, a sturdy tripod and some memory cards you're pretty much there!
With this in mind, I thought I'd share a few photography products I've used and abused and wouldn't be without now.
Black Rapid RS-7 Camera Strap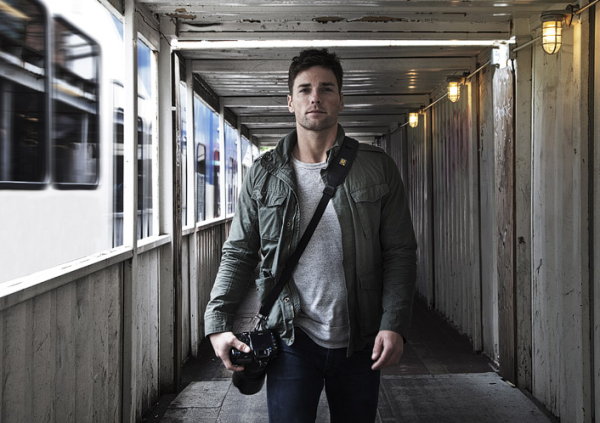 When I first bought this back in 2012, I wasn't too sure. Having my brand new Canon 5D MKII dangling upside down, from what seemed like a tiny little loop of metal on a really cool looking strap, seemed like a recipe for disaster and tears. I even concocted a "safety catch" using some high breaking strain monofilament fishing line, "just in case". I haven't used the safety catch since the end of 2012 when I got used to the camera dangling like that, and my confidence in the strap increased.
I used the RS-7 throughout the entire winter of 2012 through 2013 whilst completing my Project 365, taking a photo every day without incident.
The strap is a great upgrade from the cheap, nasty and terribly uncomfortable straps supplied with cameras. It lets the camera sit at your hip, which I find a much more natural position than flapping around in front of me. The design also allows you to pull the camera up to eye level very quickly as the hook which attaches to the camera slides up and down the strap, but is held in place with a lock when you're walking. Genius!
The other great thing about the RS-7 is that you can buy a little loop (BlackRapid FastenR Tripod) which attaches to certain tripod quick-release plates (Manfrotto and 3LT). This means you can quickly detach the camera from its strap and attach it to a tripod. I take a lot of long exposure shots, so not having a strap flapping around in the wind while my camera is on the tripod is critical.
The only downside to the RS-7 as far as I was concerned at the time was the price – £50.00 for a strap seemed excessive. However, I'm glad I shelled out on it, it really is a fantastic product, and almost as important, it looks pretty damn cool!
Visible Dust Ultra Micro Fibre Cleaning Cloth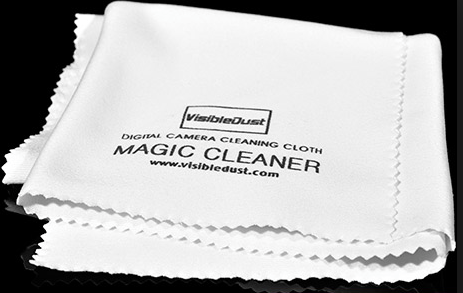 Not much to say about this really. I've tried other micro fibre cloths and none of them have come close to being as good as this one. The size is very generous (10-1/4″ x 4″) and it cleans the dirt of my lenses and filters perfectly.
They cost around £6.99 (I know, there probably are cheaper ones out there, but this is the one I have.)
I keep it in a resealable plastic bag in my camera bag to stop it ever coming into contact with sand. Rubbing expensive lenses with the equivalent of sandpaper isn't too clever!
B+W 77mm 10 Stop Neutral Density Filter
There are some things you can't replicate in post production, and the smooth flowing water look created by very long exposures is one of those things.
This filter has been on the end of my lenses more than any other since I bought it back in July 2012. I very quickly learned that long exposure photography was going to be my "thing", and I've continued to use this 10 stop filter at every possible opportunity since.
B+W filters are really tough (although mine has a couple of scratches on it from getting loads of use), they have brass mounts which stops them getting welded onto other filters and lenses like some other alloys used in filter production do.
They retail at around £80 for the 77mm version (mine was £78.91 exactly). If you're planning getting into long exposures my advice would be to buy one to fit your largest lens, and then buy stepping rings to attach it to your other lenses.
3 Legged Thing X1.1a Adrian Evolution 2 Tripod and 3 Legged Thing AH1 AirHed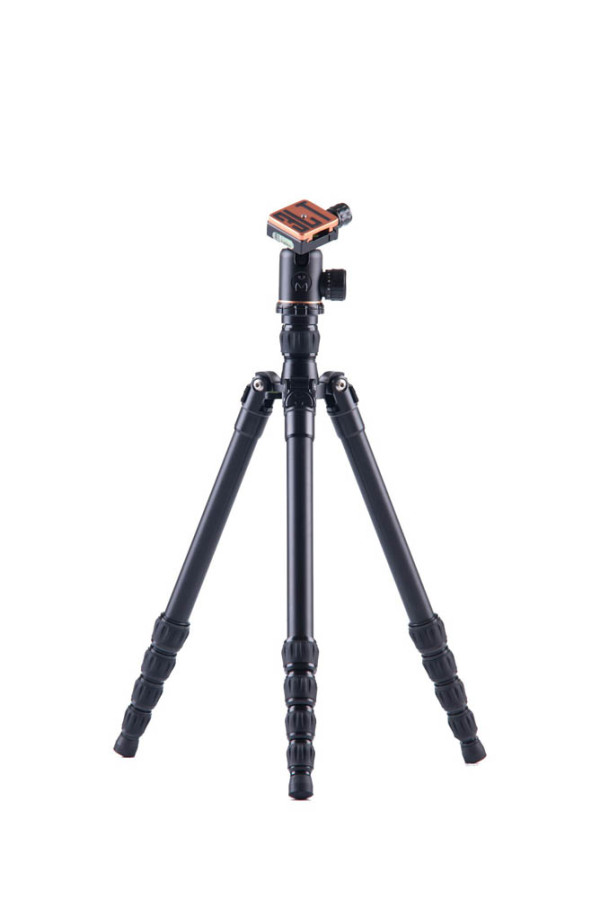 Tripods are one of those things a lot of people skimp on when they first start out (guilty as charged, too). It's a mistake. A good solid tripod is critical for three reasons:
They allow you to take photos in low light (the best times of day for landscape photographers)
They support your £2000 worth of camera and lens (I find this to be one of the best reasons)
They slow your process down and make you concentrate a bit more on your framing and composition.
The main mistake people make when using tripods is when they contract a bad case of the old STS (Static Tripod Syndrome), and this was one of the things that led me to buy the Adrian Evolution 2. With the Adrian you can completely remove the centre column (I've removed mine permanently), and splay the legs out so wide that the camera is almost touching the ground. You can't appreciate how much of a difference to a shot you can make by changing the height and position of your tripod.
My initial experience with 3 Legged Thing tripods wasn't all that great. I received two Adrians with a similar defect. The legs would continually slacken with use. However, the customer support offered by 3 Legged Thing was second to none and I've now been the happy owner of a brilliant tripod since October 2012.
Lee Filter Holder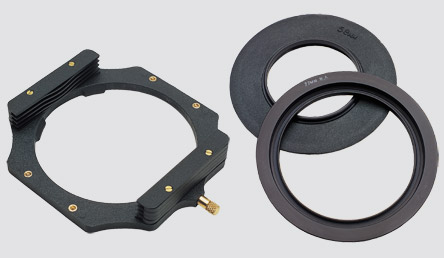 There's nothing cheap about photography, it's a fact, and a filter holder and ring to attach it to my lenses isn't something I'd have entertained parting with £100 for in the beginning. The simple fact however is that cheaper filter holders are just… crap, cheap and plastic! And more importantly, they don't allow you to use your filters at 17mm (or 10mm on a crop frame camera). The Lee filter holder really is a joy to use, as are Lee filters.
If you're only planning using Lee ND grads (you can't realistically do very long exposures without attaching a filter holder) you could dispense with filters and filter holder completely opting to use Lightroom or Camera Raw's Graduated Filter instead. You'd save enough to buy Lightroom or 10 months of Creative Cloud's Photography deal.
I wasn't so fussy about getting everything right in-camera in the past, and I'm still not all that committed to that almost elitist sort of thinking these days either. However, I do enjoy the process of setting up shots and everything associated with it.
Wacom Intuos5 Touch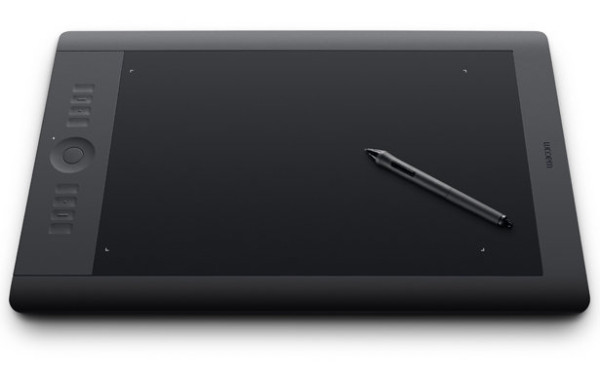 This is something I need to use more, but the length of time it takes me to edit most of my photos it rarely seems worth it. When I do bother to plug it in, I find it quite amazing to work with. The pressure sensitive brush strokes in Photoshop and Lightroom alone make editing fun and very precise. Using a Wacom tablet does take a bit of getting used to, but if you can use a pen then you can use one of these.
Essential? – Nope. Good? – Very.
Think Tank Streetwalker Pro™ Backpack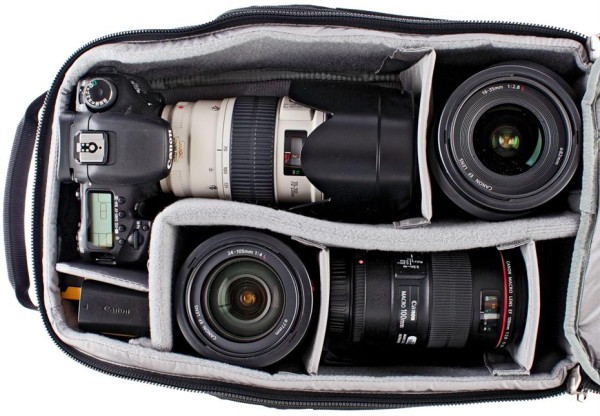 I do a lot of walking with the camera, and when I go for a wander this camera bag comes too. I also have a Lowepro SlingShot 202AW, and it's fine for shorter walks around town.
Not going into a lot of detail here, at the end of the day it's a bag, but it's a very good one.
Conclusion
So, aside from my camera and lenses these are some of my favourite things. They are all well used and a bit beaten up looking, but if all your camera gear looks immaculate then you're either working in a studio, not taking a lot of photos, or not walking far enough away from your car.